December 06, 2023
Welcome to our website!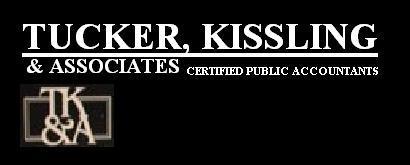 Our offices do not require masks. However, individuals who are not feeling well or have a fever are asked not to enter our offices even with a mask. Individuals who choose to wear a mask for any other reason are always welcome in our offices. If you wish us to wear a mask during your visit we are pleased to do that for you as well.
We encourage our clients to use our drop off service during the Covid-19 era to prevent prolonged asympomatic exposure.
Welcome to the website of Tucker, Kissling & Associates, Inc., a full service accounting firm. Our firm was organized in 1971. We began primarily as personal taxation specialist, but quickly grew into a full service accounting firm. We now have two offices in the Toledo area serving clients throughout Northwest Ohio and Southeastern Michigan.
We provide traditional accounting services such as audits, reviews and compilations as well as corporate and individual tax preparation. While we serve clients in many different industries, we have developed specialists in several - construction, labor unions, religious organizations and supplier / distribution.
Our construction service team includes two CPA's who have extensive construction industry experience and are familiar with various construction industry software providers.
In addition to the traditional accounting and tax services, we offer experience in tax planning, consulting, accounting system selection and implementation, and forecasts and projections.
We have Quickbooks Pro-Advisors on our staff who are experienced in Quickbooks setup and problem solving.