September 28, 2021
Welcome to our website!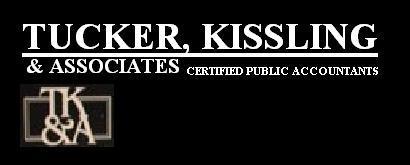 Due to the Covid-19 pandemic, Governor Mike Dewine has mandated facial coverings in public places. Our offices require facial coverings and social distancing until the mandate is lifted by the governor. You can reach us via email by clicking our Staff page and noting the email for each of us. Or you can call as we are open during normal business hours. We at Tucker Kissling & Associates wish you all to be healthy and we're doing our part to stop the Covid-19 virus from spreading.
We encourage our clients to use our drop off service during the Covid-19 era.
Welcome to the website of Tucker, Kissling & Associates, Inc., a full service accounting firm. Our firm was organized in 1971. We began primarily as personal taxation specialist, but quickly grew into a full service accounting firm. We now have two offices in the Toledo area serving clients throughout Northwest Ohio and Southeastern Michigan.
We provide traditional accounting services such as audits, reviews and compilations as well as corporate and individual tax preparation. While we serve clients in many different industries, we have developed specialists in several - construction, labor unions, religious organizations and supplier / distribution.
Our construction service team includes two CPA's who have extensive construction industry experience and are familiar with various construction industry software providers.
In addition to the traditional accounting and tax services, we offer experience in tax planning, consulting, accounting system selection and implementation, and forecasts and projections.
We have Quickbooks Pro-Advisors on our staff who are experienced in Quickbooks setup and problem solving.